Google Ads for your Business – A Step by Step Guide to Online Advertising
Ranking your website in Google and getting notified by your customers is the main purpose of having a digital presence, I mean your website. Thousands of websites are hosted every hour and do you think every website can rank in Google immediately in the top page. A website ranking at least takes around 6 months to climb up to the top pages and in some cases even takes months to start ranking in 100 pages of Google.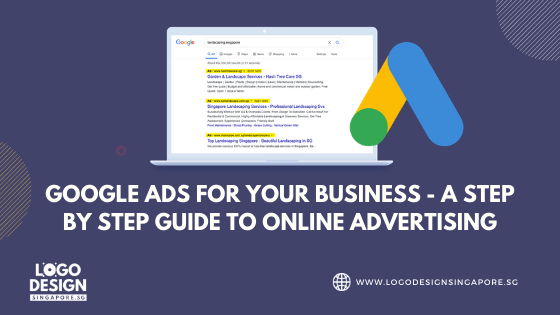 I have a property website designed for a new launch condo, what should I do for the first few months until I get my website rank?
I have opened a new salon near to the new condo? How can I get my customers notified?
Do I have any online piano class near me?
Can I find a dentist near Katong?
Office Chairs offers near me?
All of the above questions are answered using Google Ads. Unless you are on top pages of Google and in top 10 your chance of getting notified by your customers is very less. Google Ads helps to grow your business irrespective of when you have launched the website. Google is the first place where your customers search for if they are in need of a product or service. A layman goes to Google to search for the products or services or to read news etc. Your search of where to go for a service or what to buy based on the reviews are suggested by Google. When you opt for Google Ads, your Ads start to show up on the first position of Google when people search for something similar to your business. 
What are the benefits of Google Ads?
Spending money in Google Ads is the investment you make for your business. When your services get listed in the first position of Google it helps to benefit your sales and brings in leads.
1. Website Visits
Google Ads can be targeted for specific needs, if you would like to get more online sales then you can drive your customers to your newly built eCommerce website or sign up for your products. Online Ads in Google helps to direct your customers to your websites.
2. Phone Calls
Apart from driving visits to your website, you can also have the Ads to increase your phone calls. Post Ads with your phone numbers and clear Call to Action Buttons, if customers find your services are what they are searching for then they would call the phone number and you can convert them to your customers.
3. Store Visits
Websites, phone calls are for online, if you want to bring in customers to your stores to avail the offers then you can also post the relevant ads. Ads in Google Map helps to drive in customers to your stores.
Is Google Ads Budget Friendly
Ofcourse, yes Google Ads are budget friendly and you can set your budget for each spend. Google Ads helps businesses of all sizes and budgets, a well optimised Ad helps to gain more visits with minimum spend. Speak to your SEO Agency now for the best optimization of Google Ads. 
5 Simple Steps to Create your Ads
Google Ads are simple and easy to set up when you know the strategy. Your Digital marketer or the SEO service provider will help you with the best strategy in setting up the campaigns.
Step 1: What's your Goal
As a business owner/website owner you need to first figure out your goal. Whether you would like to bring in customers to your stores or drive in traffic to your websites or get more calls to your phone so you could convert it to prospective leads. 
Step 2: Where are you going to Advertise
This step let's you decide whether you want to display your ad within your business area or if you want to reach globally. This step will help you to choose the location where you wanted your ad to appear.
Step 3: Create your own Ad message
You can describe your business in simple sentences that will help to reach your customers. Quality content helps to reach your intended target audience. 
Example 1:
Web Designer near you
Website Designs for all sectors
Affordable cost, know more
Example 2:
If you are a hair stylist then go for 
Fresh looks, great styles
Haircuts of all styles near you
XYZ salon
Step 4: Budget 
You can set the daily limit or monthly limit for your ads. Google will make sure it does not exceed the budget set. Likewise there is no minimum budget or minimum spend in Google Ads. Google also recommends the budget you need to set based on your similar businesses. 
Step 5: Get your Ads Live
Once you are all set you can make your Ads live, the ads will start to appear when visitors start searching for your business. The Ads appear in Google or its related products based on your choice. Also Google helps to build strong Ads as you move over.
Where will my Ads Appear in Google
Your ads will be listed as the first search result in google or at the bottom of the page. The display of ads in the first position or in different positions are based on the budget or to be more simple the bid amount for the keyword in the campaign.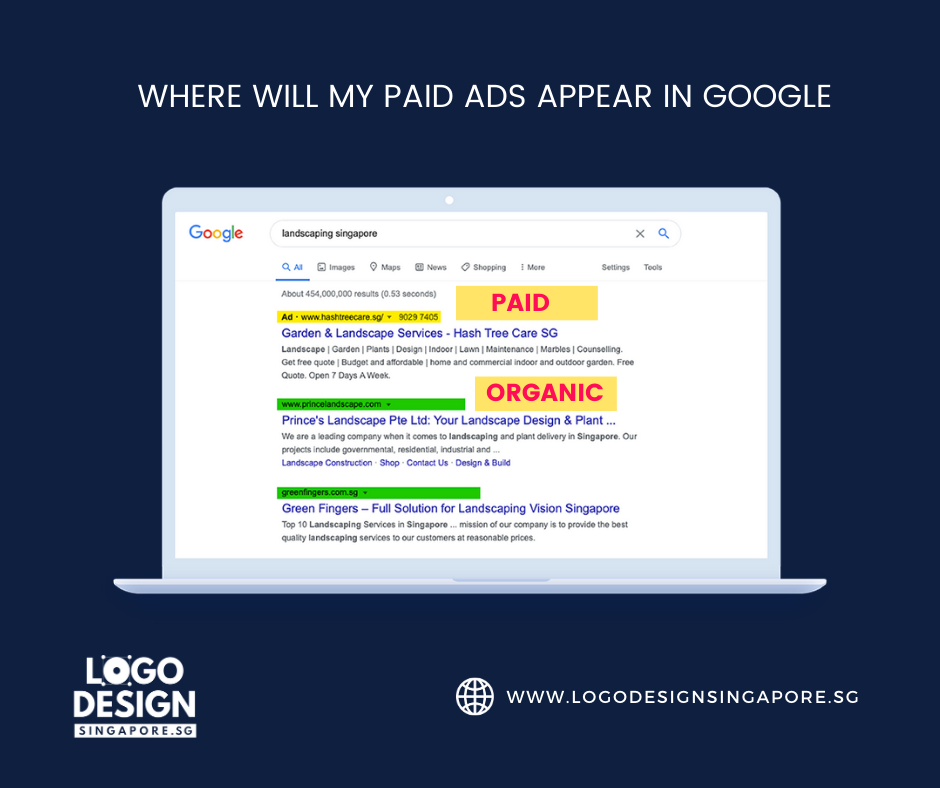 Above are the basic steps for setting up a Google Ads campaign, however there are advanced options which are available to set up your ad. Campaigns are of different types, know the various campaigns available in Google Ads
Search Campaigns

Display Campaigns

Video Campaigns

Shopping Campaigns

App Campaigns
Let's learn more about the Google Ads Campaigns so you could opt for the best campaign which suits your business. 
Search Campaigns
Search ads are used to list your website/Ads on top of Google. Everyday there are millions of searches happening in Google and with Search Campaigns you could make yourself visible to your audience. You can promote your offers and make your customers claim the offers. Search campaigns help to drive traffic to your website, lead generation and you pay for each click, which means when your customer clicks through your ads you pay google. 
Display Campaigns
Display campaigns are used to promote your business/brand or you can increase product awareness, by this way you can increase your sales and can get leads. Display Ad campaigns help in your business promotion by displaying your ads while people are browsing the web, may be YouTube videos or even while checking their Gmail. Display ads help to reach your audience through millions of websites, news web pages, blogs.
Video Campaigns
You can now reach the customers through your product videos or a short video of your services. These ads are played to the audience when they are watching videos in YouTube as an Ad. With these video ads you are visually compelling your audience to visit your website, know more about your brand or product. Choose to whom you want your videos to be displayed based on their interest, location and more. Video Campaigns have flexible pricing plans for every budget. 
Shopping Campaigns
eCommerce websites can help to show off their products through this Shopping Campaigns. You can create your product awareness to the prospective buyers over the web, you will pay for the campaign only when your audience clicks through your product. Shopping campaigns are created by signing up to Google Merchant Center.
App Campaigns
Not all apps gain popularity and are known by the customers. Your iOS or Android App are also promoted using Google Ads. Google will help you to reach your audience who are interested in apps like you have. You can either have the App Campaigns to install your App or have some in app action like beating the level 3 etc. Boost your success with these App Campaigns.
Conclusion
Google Ads are paid ads which helps your website or the Ads to stay on top of Google or on the first page. It is always good to opt for Organic SEO Ranking in Google which helps your website climb to the top pages of google. If you are looking for a quick fix to promote instantly then Google Ads are the best form of marketing for your business with sure lead generation. Check out Google News to learn about the top stories around you. Reach out to your Digital Marketer for Google Ads campaign setup and Google Ads campaign management. Subraa has proven experience in Google Ads which helps businesses to gain leads with a very minimum budget. The keywords research and the bidding amounts are best optimised for your business.