Custom Logo Design and Business Card Design – Does Logo Design Singapore provide this service?
Stunning first impression is the prime motto of any business to have a logo design, likewise a memorable name card design is very important to seal the deal. Many of our website visitors are very keen to learn more about our services. Does logo design Singapore provide services apart from designing a logo for my business, to answer all the questions of our website visitors/clients here are the details of the services logodesignsingapore.sg provides to its customers.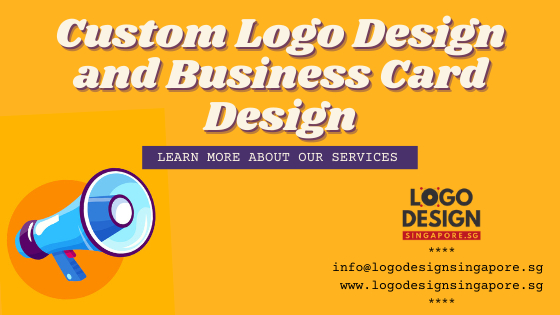 Services for your brand success
A strong corporate identity is essential for successful business, the success of any branding depends on the reach of the business among its potential customers. Top brands like Apple, Audi, Pepsi, Mercedes have a logo which comes in your mind when you hear the name, without even a name of the  business associated with it you can easily recognise the brand, this is the power of branding and the success behind designing a logo.
A strategic planning and strong analysis of your business domain and your competitors helps to sketch the logo. Your brands are handcrafted by our designers and made beautiful, our designs are not just beautiful it also conveys the hidden meaning, vision and mission of the business. By now you would have understood the importance of logo design for your business and the need of having a professionally designed logo for your business.
Are logos just enough for digital presence?
A perfectly designed logo helps your business to connect with your potential customers quickly, but you must also have your corporate identity ready for your business branding. Corporate identity usually helps to project your business tone to your customers. You can get a professional image for your business through a consistent design experience for all the collaterals. When you have a consistent design throughout, you are letting your customers know that you are serious in your business and this helps your customers to gain confidence in your services.
At Logo Design Singapore, we help to create the perfect brand experience that your business requires to be more successful. Logo Design Singapore, provides a complete solution for branding. Starting from Logo design, name card design, letterhead design, envelope design, social media cover design, social media post design.
What is Branding?
Branding is the foundation of your business and logo is part of branding. Designing a logo doesn't mean you are branding your business, it is just like making the first step to your branding. Creating a strategic brand strategy is important to stand out in this competitive world. Branding helps to communicate about your business to your customers, branding helps to convey whether your product or service is professional, is it budget friendly or luxurious etc. Branding your business helps to gain an identity, which eventually helps in marketing and advertising. In general terms, branding are the set of steps or actions which is taken by a company to build the image of their business.
What is Brand Identity?
Brand Identity is created through the procedure of branding. Brand identity is created with your logo, unique typography, colors used in the logo, the usage of your tagline everything matters. Logo is one of the most important elements which helps to create this identity. Creating a brand identity is no more important but considered as an essential part of any business. Business without a proper brand identity loses focus much easily in this competitive business world.
Do you also provide Website Design Services?
Just like logo designs provide a unique identity for your business, so do website designs. Websites are your online portfolio/brochures of your business. Websites do a major role in converting visitors to prospective customers. It is not important to just have a beautiful website, website designs which are just beautiful don't help in conversion. Websites with key features addressed with proper CTA and contact information helps to convert. Yes, at Logo Design Singapore we help to design and develop websites too. When it comes to website design, Subraa is best in this business, as a freelance web designer in Singapore he has helped over 600+ clients set up their online business.
Although Logo Design Singapore.Sg is dedicated to logo designing services, we also help to provide other Website design services and graphic related services to our clients and address all ad hoc requirements of the clients based on their needs. Communication is everything, if you have a question for us regarding the services we provide please contact us we could help you with your queries. In our next upcoming article we would detail more on the logo design questionnaire that is required to start any logo design project. Stay tuned for more articles on logo design and branding with us!!