Name Card Design
Name Card Design is a great way of giving yourself an edge in the professional world; not only do name card designs present a comprehensive look at who you are and your skills, but they also provide a tangible way to stay connected with people you meet. Business cards can help to open up many doors like potential job opportunities or new business connections, acting as excellent ice-breakers in social situations. Crafting business cards with creative designs and succinct information helps create the perfect first impression to help you stand out from the competition. While the impact of face-to-face meetings is becoming more and more diluted due to technology, having a tangible representation of who you are is essential to making that lasting impression to take you to the next level.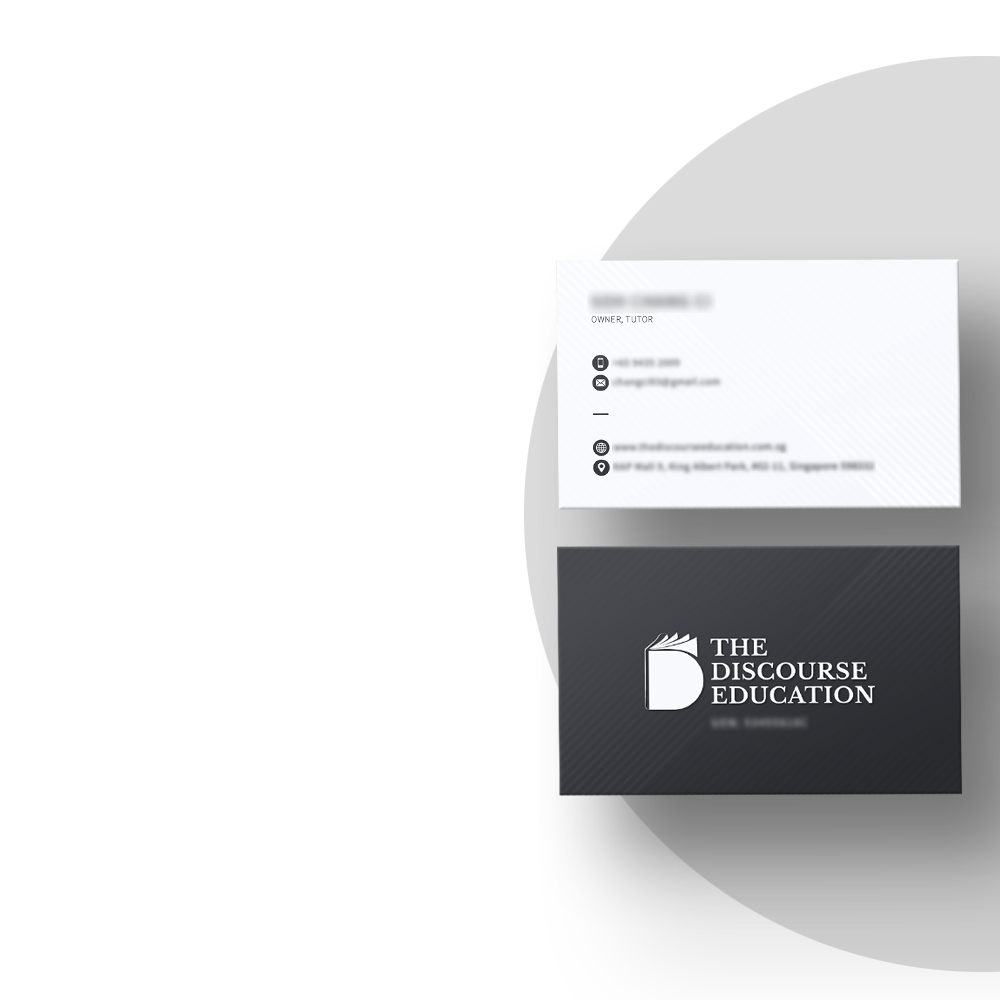 Custom business card designs are an important tool for networking and showcasing your brand. They give a first impression of the quality of work you offer and differentiate you from competitors. Personalizing business cards allows you to creatively express yourself, while still conveying a professional image. It is now time to redesign your old namecard with custom designs that helps with the recognition of your brand, give you free advertising and help make networking comfortable. Name Card Design also provide a call to action.
High-Quality Custom name card designs are crafted to suit your business that makes prospective clients remember you.
Custom Name Card Design



Rectangle Business Card Design

Size: 90mm X 54mm
Rectangle business cards are an excellent way to make a professional impression.




Rounded Corner Name Card Design

Size: 90mm X 54mm
Simple and elegant, and can be printed with any information you need plus feature rounded corners for a touch of elegance.




Square Name Card Design

Size: 50.8mm
Square name cards are the perfect way to make a great first impression.




Custom Shape Business Card Designs

Size: 90mm X 54mm
Custom shapes according to business needs to make a lasting impression on your clients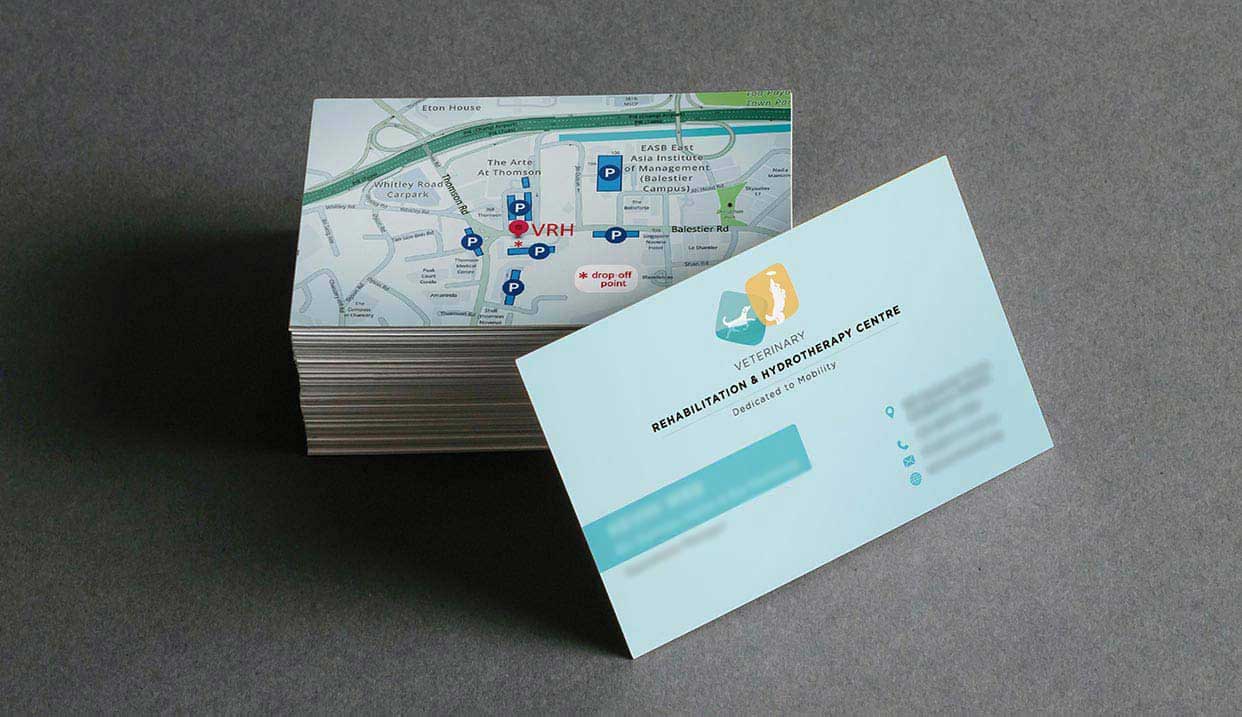 Name Card Design For Veterinary Rehabilitation Centre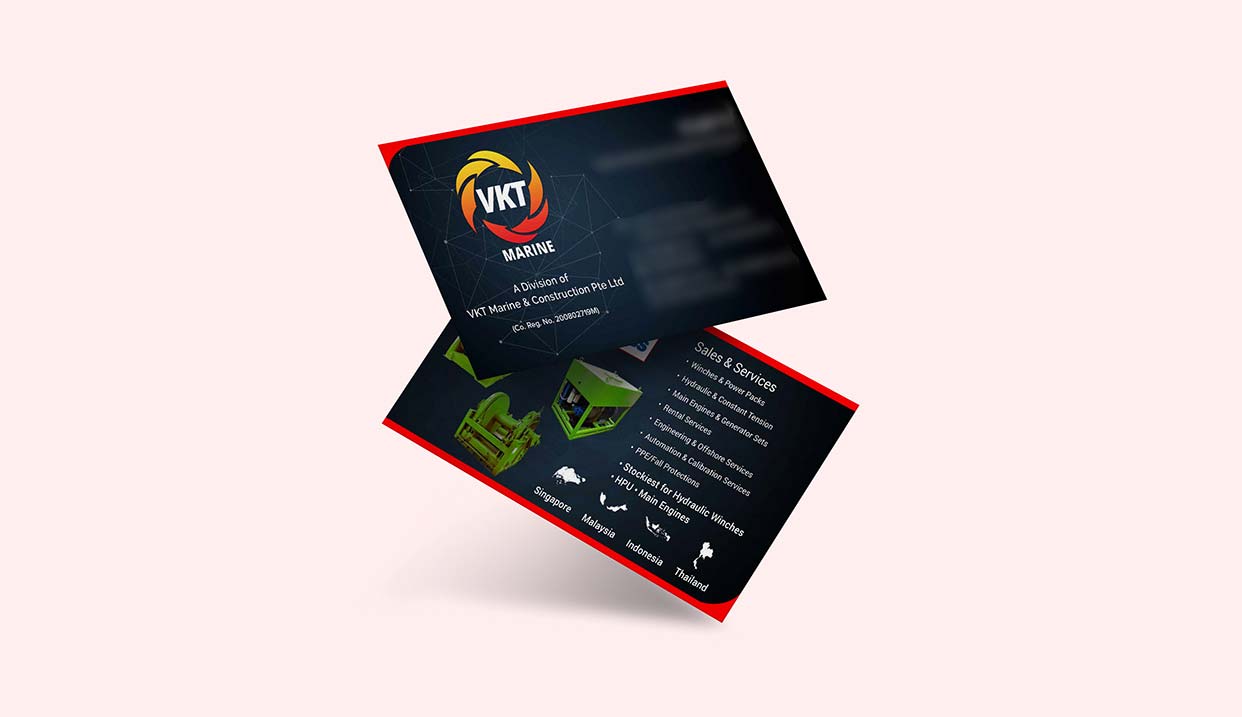 Name Card For Marine Company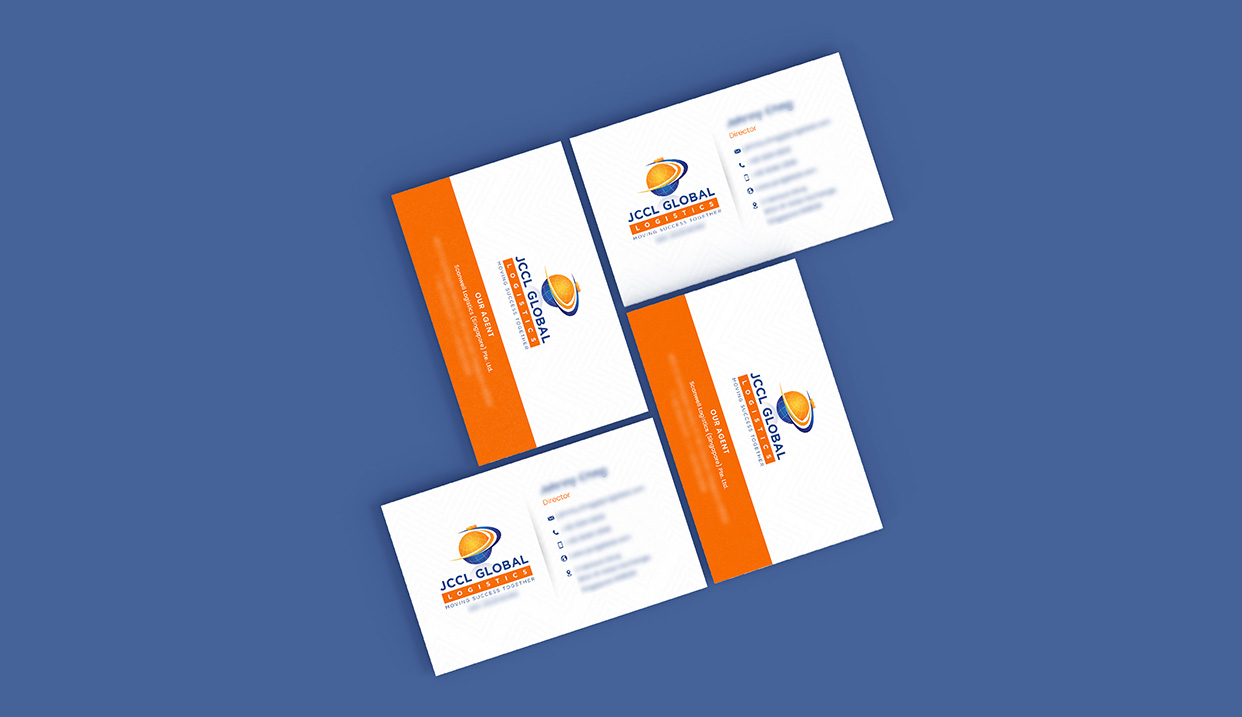 Business Card Design For Global Logistics Company Singapore
Related Corporate Identity Design Products
Professional, eye-catching and consistent corporate identity design that will help you stand out from the competition. Contact us today if you need help creating or updating your corporate identity!



Letterhead Design

Strengthen your brand identity with custom letterhead design; we help to design professional letterhead to match your business branding.




Envelope Design

Envelope designs that fit your messages in a variety of sizes. Start sending out stunning messages with the custom envelope designs today and make a bold impression!




Powerpoint Slide Design

Pitch deck design is an essential tool for any business. We specialize in creating high-quality pitch deck designs according to your writeups to help your business succeed. We understand the importance of a great first impression, and our designers will work with you to create a deck that represents your company in the best possible light.
Name card Design Process
1.
Learn, Sketch
We learn as much as we can about your business and design requirements and draw out ideas to create different designs that suits your business needs the most.
2.
Present, Revise
We work on the design variations, keep designs consistent with your branding, and present them. Based on your feedback, we will revise the designs.
3.
Deliver
Once the designs are approved, we will send the print-ready artwork files for printing. You can roll out the new business card to turn heads
Business cards are used for a variety of purposes, including:
Making professional introductions:

Business cards are often exchanged during formal introductions as a convenient means of providing contact information.

Networking

: Business cards can be used to expand one's professional network by providing others with contact information.

Advertising

: Business cards can be used to promote a business or product, and to provide information about the services offered.

Creating a Professional image:

Business cards can help create a professional image for a person or a company and a quick and easy way to provide people with your contact information.

Leave behind:

Business cards are a great way to leave behind a lasting impression after a meeting or event.
All great deals and network start from
90mm X 54mm
Affordable, Stunning | Custom Name Cards | Inline with your Branding
Clients We have Helped
Business cards for various industries may include different information depending on the industry and the company.



Construction




Corporate




Education




Automobile




Finance




Medical




Business




Restaurant
FAQ
A business card is a small card that contains information about a person or a company, including the logo, name, job title, contact information (such as phone number, email address, and physical address). Name cards are typically exchanged during formal introductions as a convenient means of providing contact information for future business.
Why do I need a name card design?
Business cards are a common way to share contact information and can be used in a variety of networking or professional settings. They can help others remember your name and contact information after meeting you, and they can also serve as a physical reminder of your business or brand. Additionally, a business card can communicate your professionalism and can be an effective marketing tool.
How much does a custom name card design cost?
The cost of a custom business card design can vary greatly depending on the complexity of the design, and the number of revisions you require. Please email us your requirements for us to give the best quote.
How much does a template business card design cost?
Template business card designs cost less than custom name card designs. Please let us know your preferred template so we can email you the quote.
How long does it take to design the name card?
Custom name card designs require a minimum of 3 working days for initial concept designs, whereas template name card designs would require 2 working days for us to use your required information and customize the colors based on your branding.
Do you also provide printing services for name cards?
We would highly recommend finding your preferred printers and checking the quality of the paper before printing, so you could also check for print proof. We do not undertake printing services.
I do not have a logo, can your team also help me with that?
Business card design packages do not include the logo design cost, you can email us your requirement for logo design and we will quote you separately.
I don't have a high resolution logo file to be included in my name card, will you be able to help?
Normally business card design cost does not include the cost of logo design, we can help to redraw the old logo to a high resolution file and provide the source files, you can contact us for the logo design quote here.
The colors in the business card mockup don't match the printing output, why is it so?
We highly recommend checking for a print proof before proceeding to print in bulk as there might be chances that the printer used a different color profile, variation in paper type and ink quality, all these factors affect final output.
I got my cards printed but I forgot to notify of the missing detail in the namecard. Can you do it again for free?
We design name cards based on your requirements, we do a 2 level quality check before delivering the print ready artwork files, additionally we request you to check for a print proof before proceeding with printing in bulk. We would charge the redo as an additional edit.
Ready to Use
Name Card Design Templates



Template ID: Name Card 001




Template ID: Name Card 002




Template ID: Name Card 003




Template ID: Name Card 004




Template ID: Name Card 005




Template ID: Name Card 006




Template ID: Name Card 007




Template ID: Name Card 008
Want to design a name card with us? Let's talk about your project.